Yves Falmet comes from a family of farmers based in Rouvres les Vignes, a small winegrowing village in Champagne.
It was here, as a child, that he learnt to work in his parents' vineyards located on "real", steep slopes, probably nurturing his attraction for this type of vineyard on extreme inclines.
Life in the remote countryside also shaped his commitment to ecology and respect for the animal world.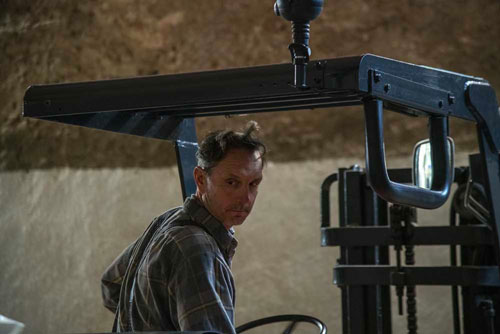 After his baccalaureat, he left for Montpellier to study science, thereby discovering Languedoc.
Through his studies, he perfected his knowledge of the Earth and living things: animal, plant and molecular biology, mineral and organic chemistry, geology and so much other exciting and practical insight. The result was a Master's degree in biochemistry, then a year of research with INRA.
Having also developed a passion for the region and its wines, once his studies in the field of science were completed, he embarked on a new training course at the end of which he became a winemaker.
The following years were devoted to completing his knowledge of wine and winemaking, working in wineries in different parts of France and in other countries such as the USA, Australia and New Zealand.
This experience finally brought him back to Languedoc, where he intended to establish his own estate and produce his own wines under the name of Terres Falmet.
Since he started out as a winegrower, Yves has opted for rational, ecological vineyard management.
He therefore turned his back on the main forms of present-day winegrowing:
– "conventional" winegrowing, controlled by agri-chemical firms and far too polluting;
– "organic" winegrowing, which is certainly intended to be less polluting but which, to achieve this, needs to overcome certain divides and be redesigned around a more rational approach.
Hence Yves' choice of an alternative form of winegrowing, which is ecological but rational.
Thought, pragmatism and open-mindedness are the linchpins of his ethos.
All the parameters of winegrowing, in all their complexity, are factored into the equation and aimed at providing the most positive solution from an environmental point of view, without seeing things purely in black and white and falling into the contradictions of the present times.