Creating a nature reserve.
From the year the vineyard was purchased, the idea of transforming these twenty hectares of vines into a nature reserve began to take shape. Fortunately, my unbroken vineyard is largely enclosed by impenetrable scrubland, impassable terrain, cornices and deep ravines.
At that time, human predators had to be urgently stopped and a certain natural balance restored by limiting interventions by machines and the use of pesticides.
Since these "greener" methods have been applied, my vineyard has been completely transformed.
The area has once again become a more unspoilt habitat, bolstered by an extensive array of wildlife. It now forms a biological whole in which plants, insects, birds and mammals complement each other and live in symbiosis.
This is where I have created my "African" nature reserve, a tiny island where life and the landscape are respected and protected.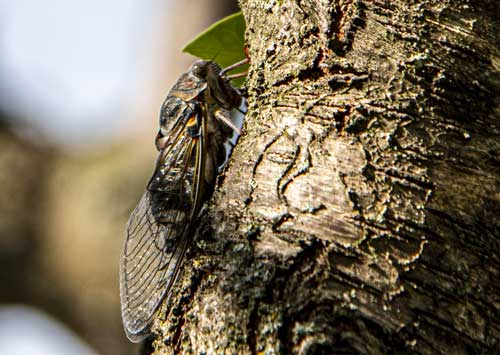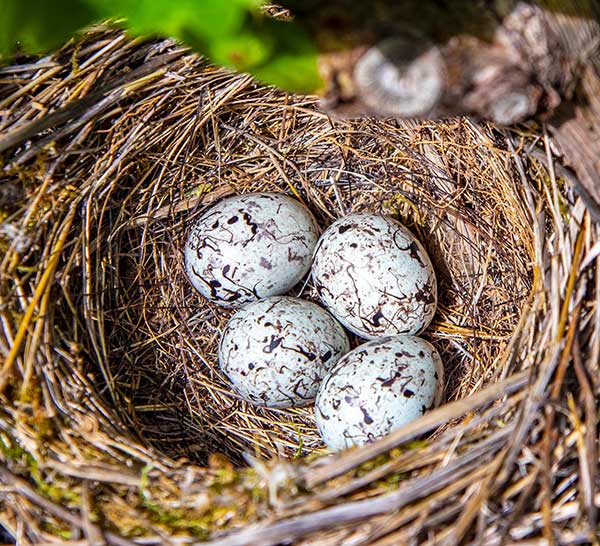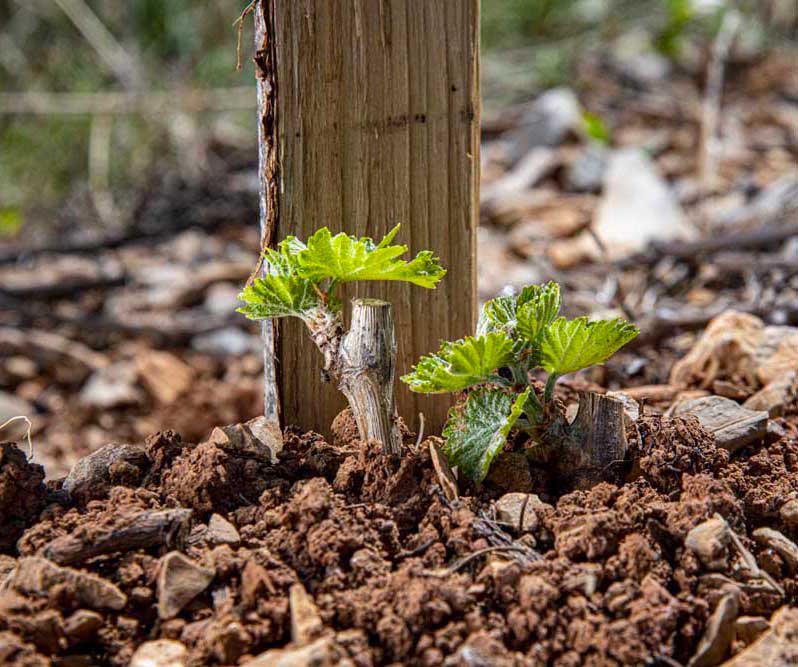 Producing wine whilst still protecting Nature
Trying to farm naturally means endeavouring to preserve the balance in the soil and the plants, and it means striving towards an ideal involving zero pesticides, which I have been committed to since the outset. For more than fifteen years, I have been putting into practice my ecological beliefs and empathy towards all forms of life in farming my vineyard, in making my wines and in my lifestyle in general.
My ethos is one of rational and humanistic ecology, based on scientific, global, open-minded and unblinkered reasoning.
Just as my vines are farmed in a bid to achieve the greatest harmony with nature, my wines are created from grapes that have been picked very ripe, vinted for a long time and patiently matured, with no winemaking artifices: they are pure fruit wines, free of any chemical residue.
All possible measures are taken to optimise the ecological footprint of my farm. This involves reducing the use of machinery to the bare minimum; drastically cutting down plant treatments; using lightweight glass bottles and systematic recycling for instance.
These techniques safeguard nature, of which my vineyard is an integral part, as well as the health of the people involved in my Languedoc venture and that of my wine lovers across the globe.