Certification High Environmental Value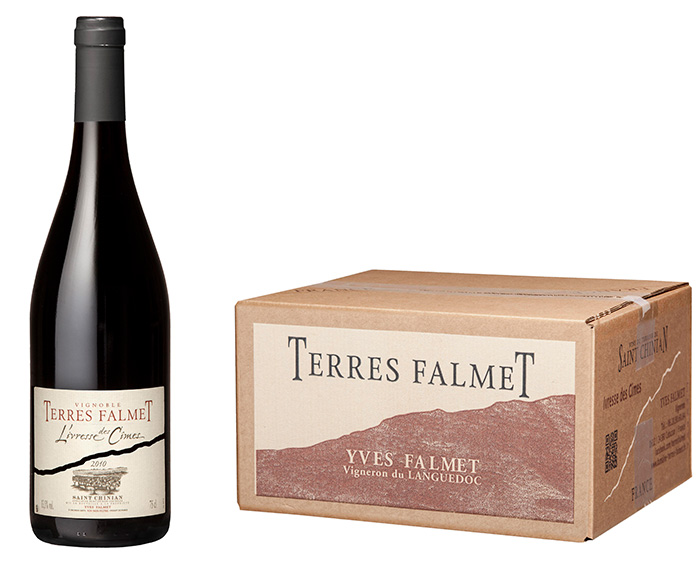 Authentic wines
My wines stem from a deep-rooted connection between an exceptional vineyard site and native grape varieties.
Respect for the identity of these two essential components produces authentic wines, grown as naturally as possible, with no or very few winemaking inputs and minimal use of sulphur.
From vineyard management and harvesting to winemaking and maturation techniques, every aspect aligns with my own beliefs, which I also apply to my day-to-day life – and that is to preserve the fragile nature of nature itself
Zéro Pesticides
For many years I have had my wines analysed by a specialised laboratory in order to track down the presence of pesticides, even in trace amounts.
An outstanding vineyard site
The history of geology is the driving force behind this miracle.
First comes the aspect of the vines, grouped together on a magnificent north-facing hillside.
During the growing season, they bathe in beneficial sunlight from morning to evening – whilst basking in the sun's rays, they never get burnt.
Then come the nature and richness of the soil.
Cellar secrets
I make and mature my wines in a very traditional way, distancing myself from the trend towards high-tech methods and standardisation. In this way, terroir effect stemming from my vineyards and my ancient grape varieties can be showcased. Through minimalist procedures in my cellar, I can create wines that reflect their origins, fruit and terroir.
A winegrower at home in the mountains of Languedoc
I have turned Terres Falmet's vineyards into a nature reserve where life and landscapes are respected and protected. On a single hillside, the promise of an exciting, albeit challenging life is delivered in the form of genuine wines.
Yves Falmet
A trained winemaker, I gained extensive international experience before selecting and developing my own vineyard in AOC Saint Chinian.
For 25 years now, I have aimed to bring out the finest of each vintage. Year after year, the quality of my wines, that are recognised worldwide, has been the reward for such hard work.
Languedoc
The estate is set in the heart of Languedoc, within the Saint-Chinain appellation area, midway between the Mediterranean Sea and its unspoilt beaches, the foothills of the Cevennes, the magnificent medieval walled city of Carcassonne, Spain and the majestic Pyrenees.