Set within the Saint Chinian Appellation d'Origine Contrôlée (AOC) area, my vineyard is a block of about twenty hectares of vines, grown on a steep hillside.
Located between two villages, Cébazan and Creissan, the vineyard is unique for Languedoc.
In a region where the vast majority of vines are planted on the plains and where most estates have fragmented plots, my vineyard is an exception, with its plots all grouped together on such extreme terrain.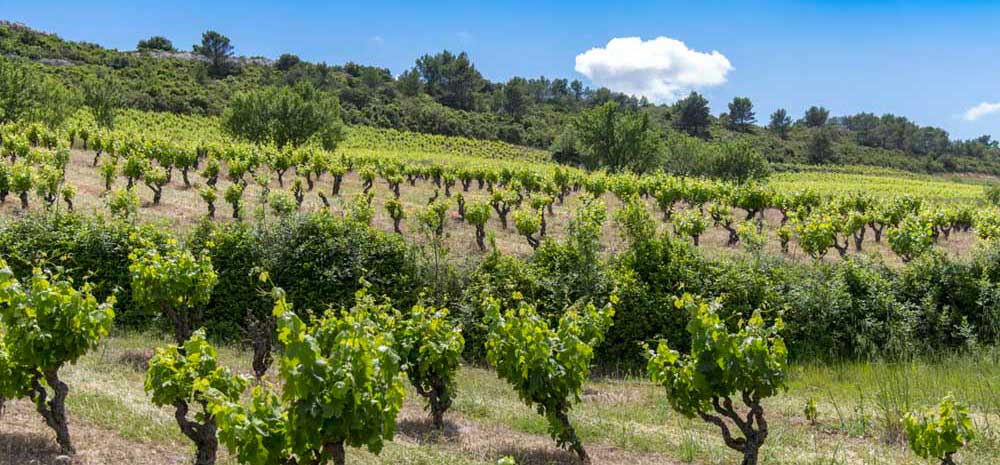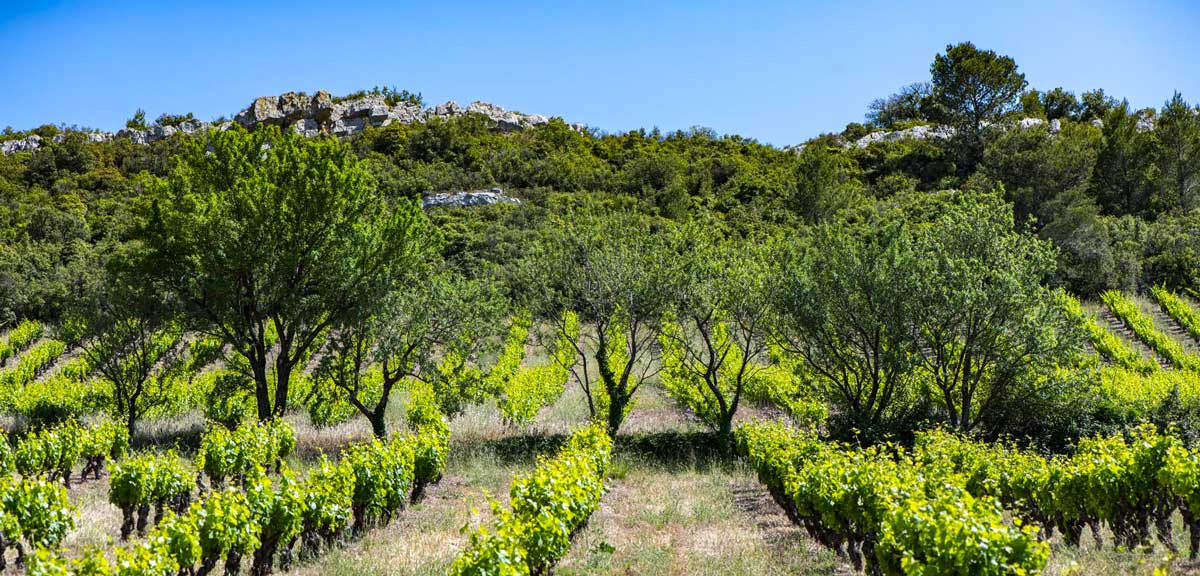 Most of my vines are trained in the old fashioned bush-vine way and pruned very short.
Because of the slope, there is little mechanisation and most of the work is still done by hand (planting, pruning, crown suckering, disbudding, trellising, harvesting…), which helps rein in yields and control the quality of the fruit.
Maximising phenolic ripeness requires regular checks before and during the harvest, and takes nerves of steel to wait until the last moment to harvest.