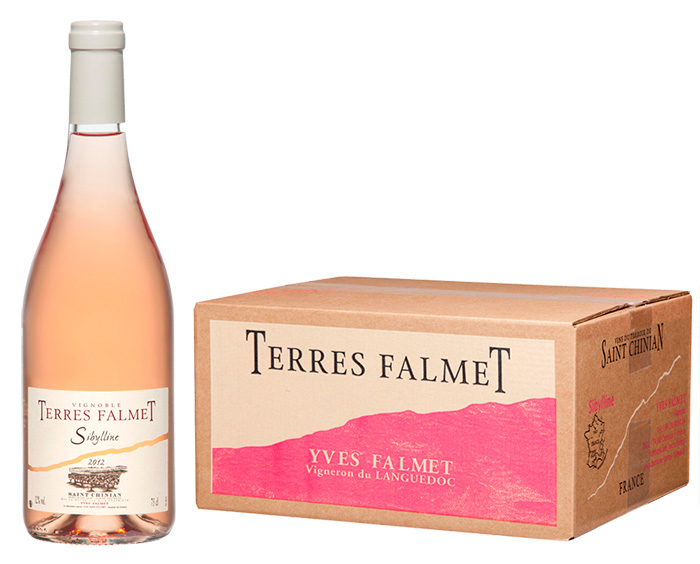 Sibylline
'Sibylline' is an unusual rosé, particularly for its aromatics because it is made from a majority proportion of Mourvèdre grapes, when rosés from the South (Provence, Languedoc) are traditionally made from Cinsault, Grenache or Syrah.
Rosé wines with distinctive Mourvèdre characters are still very rare
In the vine
Within my vineyard, in the Saint Chinian appellation area, are plots that have been set aside for producing this rosé.
The grapes were harvested when the sugar potential reached the equivalent  of 12° alcohol.
In the cellar
As soon as they arrive in the cellar, the grapes are sent direct-to-press.
The resulting must is quickly cooled down.
After settling (removal of the coarser lees), the must was pumped into another tank.
Then it was fermented at a low temperature of 15°C.
After fermentation and racking, the wine remained in tanks to mature for about five months.
In the glass
This wine displays a pale pink colour.
The nose exudes beautiful aromatic intensity, characteristic of Mourvèdre.
The palate is fresh, full and generous, structured and refined, with citrus notes, appealing freshness on the finish, minerality and smoothness.
This is an early-drinking rosé but it will also keep.