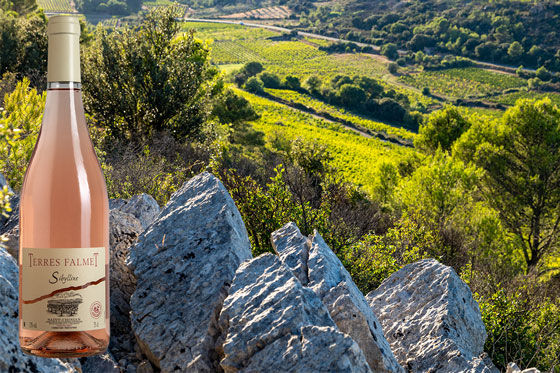 Sybilline Rosé 2021
16,5/20 jancisrobinson.com
Full bottle 1,290 g. Certified HVE. Yves Falmet makes this mostly-Mourvèdre rosé from his single slope of vines in Creyssian St-Chinian.
Quite an unusual nose: a bit like fresh breakfast radishes, tomato leaf and tomato-chilli jam. Dry but packed with flavour and ripe acidity that dive-bombs every corner of the mouth with alacrity. There's terracotta dust and blood orange, and something tangy and spicy that tastes like amchoor and tamarind. So tangy! Sitting here tasting this in the middle of a heatwave, I couldn't recommend the wine highly enough. It is cooling, thirstquenching and with wonderful grip.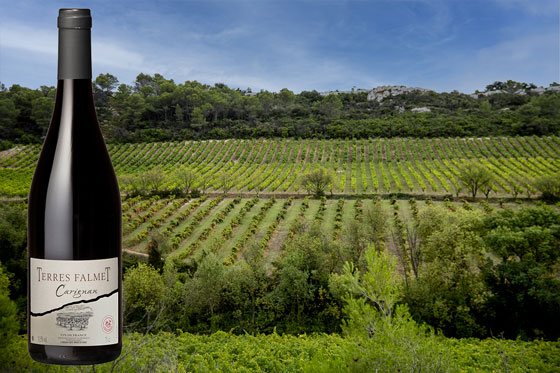 Carignan 2021
16,5/20 jancisrobinson.com
Full bottle 1,156 g. Certified HVE. Hand-picked grapes from steep, very sustainably farmed vineyards in St-Chinian.
Winegrower Yves Falmet.
Liquorice-fennel nose. Wiry muscles, a little feral. Tea-leaf-soaked Victoria plums and rampantly ripe blackberries; napeta herby fragrance and damp hay. Cigar-spicy tannins curve gently around the fruit like curly brackets and the finish turns to black-tea dust with a black-seaweed iodine saltiness. A red wine you could just as easily chill and drink with quenching brightness on a hot day as you could drink it in the deep shadows of mid winter and draw warmth from its old-soul depths.